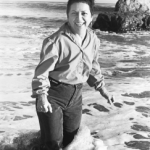 Pentru urmatoarea intalnire a cercului incepem sa citim cateva selectii din Interviews/Entrevistas de Gloria Anzaldua, coord. AnaLouise Keating.
In aceasta colectie autobiografica, Anzaldua exploreaza intersectiile intre viata ei, opera ei si teoria postcoloniala. Interviurile contin explicatii clare ale conceptelor ei Borderlands/Frontera si mestizaje; felul in care foloseste termenul de Nou Tribalism; si ceea ce Anzaldua numeste conocimientos — cai alternative de cunoastere si sinteza a reflectiei cu actiunea pentru a zdruncina status quo-ul.
"Risking the Personal, An Introduction"

1. Turning Points, An Interview with Linda Smuckler (1982)
Early Writing Experiences; Grade School; High School; A Sense of Difference; College; "My Task": Making Face, Making Soul, Making Heart; Sexuality/Spirituality/Writings; First Turning Point; Teaching (and) Chicano Culture; Second Turning Point: Entering the Feminist Movement; The "Path of Writing"; Third Turning Point: Becoming a Full-Time Writer; Another Turning Point: Teaching "La Mujer Chicana"; This Bridge; Audience and Voice; Publishing and "El Mundo Zurdo"; Writing the Body, Becoming a Mouth; Other Influences
2. Within the Crossroads: Lesbian/Feminist/Spiritual Development, An Interview with Christine Weiland (1983)
Early Life; Bodies and Health; Religions; "Yoga of the Body"; "Off the Rational Track"; Meditations, Making Love to the Divine; Spirituality and Power; Becoming Lesbian?; Ethnic Pride, Worldwide Oneness; "The Gathering of the Tribe"; "La Facultad"
5. Quincentennial: From Victimhood to Active Resistance, Ines Hernandez-Avila y Gloria E. Anzaldua (1991)
Claiming Agency; Resistance; Originality; The New Tribalism; Mestizas as Bridges; "Las Tres Madres"
6. Making Alliances, Queerness, and Bridging Conocimientos, An Interview with Jamie Lee Evans (1993)
Making Alliances; Shifting Power; Anthologizing Alliances; Identity: The Power of Self-Invention; Conocimientos
9. Toward a Mestiza Rhetoric: Gloria Anzaldua on Composition, Postcoloniality, and the Spiritual, An Interview with Andrea Lunsford (1996)
Early Memories of Writing; Nos/otras; Postcolonial Studies, Composition Studies; Writing: Difficulties and Practices; Teaching Composition: Assimilation, Resistance, Liberation; Language, Domination; Composing the Work, the Self, the World; Claiming Author(ity); Style; Activism, Working for Change, Additional Bits
—–
* Acest cerc e in continuare "women and trans* only"; detalii despre asta aici.