Pentru ultima intalnire din aceasta serie a cercului de lectura va invitam sa cititi doua povestiri dintr-o antologie de erotica lesbiana coordonata de Tristan Taormino.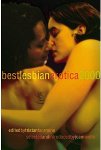 Textele se pot descarca aici:
"The Little Macho Girl" de Kate Bornstein
"The Angel at the Top of My Tree" de Pat Califia
La aceasta intalnire vom mai vorbi si despre ce dorim sa facem cu cercul pe viitor.

Cercul de lectura este adresat exclusiv persoanelor de sex feminin! Va asteptam!